Mrs. Mole, I'm Home!
by Jarvis
This is a cute book that is written and illustrated by the creator of "Alan's Big Scary Teeth." Most kids will feel in on the joke, which will make the story even more fun.
After a long day at work, Morris Mole is anxious to get home to his wife and kids. There is just one problem, he can't find his glasses. But not to worry, he's traveled the same route countless times, it shouldn't be a problem, so off he burrows on his journey home.
But there
is
a problem. A big one! Morris pops up several places that most definitely are not his home. Among other places, he pops into a home of bunnies, a tree of owls, and even Antarctica.
Will this mole remain hopelessly lost?
What Concerned Me:
I think the story might feel repetitive and even a bit boring to older children.
What I Liked Most: I liked the fact that this is a book the very young will be attracted to since they will feel they know something Morris is not aware of (his glasses are on top of his head). I can imagine it being requested over and over.
Author/Illustrator: Jarvis
Publisher:
Candlewick (June 2018)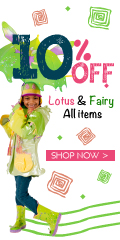 Approx. Word Count: 367
Ages: 2 - 5
Pages: 32